We're All Adults Here
Book Recommendations & Other Musings
by Carol Tuttle

Facts Above the Fiction
As an avid reader of fiction, I love experiencing the creativity and imagination of an author as they transport me virtually to new worlds and sometimes unbelievable plot lines and characters. As a librarian and science devotee, I am a believer in the importance of facts. So, when I read nonfiction, I expect it to be fact-checked and true. I was astonished to recently read that in the current publishing climate, it is almost always the author who is legally (and financially) responsible to provide a factually accurate book. Authors, not publishers, decide whether to contract for (and pay for) fact-checking. In the article by Emma Copley Eisenberg, the author stated, "There is no industry standard for what it means for a book to be 'fact checked.'" Ms. Eisenberg asserts that as a result, most nonfiction books are not fact-checked!
Dear reader, do you trust the author of that nonfiction book you are reading? Enough to believe they have thoroughly verified and vetted their sources? In 2006, there was the scandal of the book A Million Little Pieces by James Frey. This "nonfiction" book was determined to be a highly embellished memoir. James Frey ended his nonfiction writing career and reformed his career as a novelist instead. A prime example of "No such thing as bad publicity." Anyway, in this crazy turmoil of a year called 2020 we are seeing a slew of political nonfiction being published (in some cases, self-published). Keep this in the back of your head: what are the author's sources? Are there footnotes and references listed? Do I trust the author to have the integrity to get their facts right?
And if you want to read some interesting nonfiction with plenty of verified sources, I recommend A Woman of No Importance: the Untold Story of the American Spy Who Helped Win World War II by Sonia Purnell. The descriptions of use of propaganda and coercion by the Nazis is chilling (and startlingly familiar) and the feats of this woman in the 1940's are astounding. Also, Barnstorming Ohio: To Understand America by David Giffels. Giffels is an Ohio author with a solid reputation as a journalist and professor at U. of Akron. In his book which was just published (which he spoke about on Sept. 9 at a virtual author event!) he distills perspective from a year visiting various regions and people in Ohio. Those of us that call Ohio home will see both ourselves and our neighbors, and understand a bit more about the complex background of what drives politics in our bellwether state.
Carol Tuttle is the Collections & Digital Services Manager for the Willoughby-Eastlake Library System. She  is currently reading Anxious People by Frederik Backman.
Find This Title at the Library:
[su_divider top="no" style="double" size="1″ margin="5″]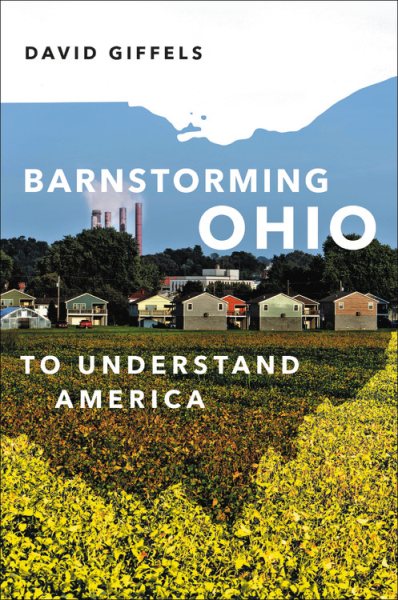 Barnstorming Ohio by David Giffels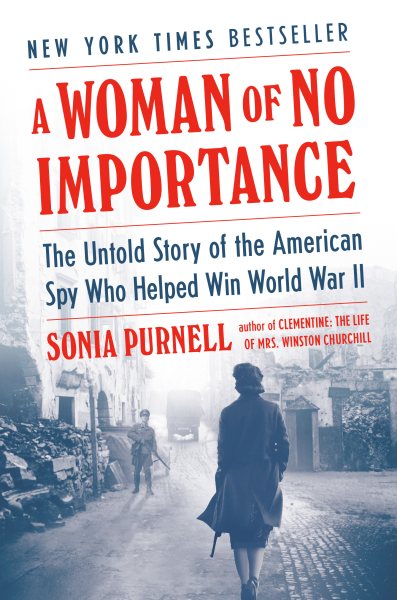 A Woman of No Importance: The Untold Story of the American Spy Who Helped Win World War II  by Sonia Purnell