About US
Annual Reports
2022 Building Updates
We began a full-building interior renovation, including new exterior entrances, at the Eastlake Library.
Our Willoughby Library, through a partnership with Willoughby Arts Collaborative and Heart of Willoughby, saw the installation of a mural based on the artistic photography of Willoughby resident and Cleveland Institute of Art graduate, Anna Lattanzio.
Installed new shelving in the Children's area of our Willoughby Hills Library, making it easier for kids to browse our collection.
We installed a new elevator at our Willowick Library.
2022 By the Numbers
Programs Offered
796,565 Items Circulated
Total Program Attendance: 20,937
Public Computer Use (Hours): 28,915
Database Searches: 79,260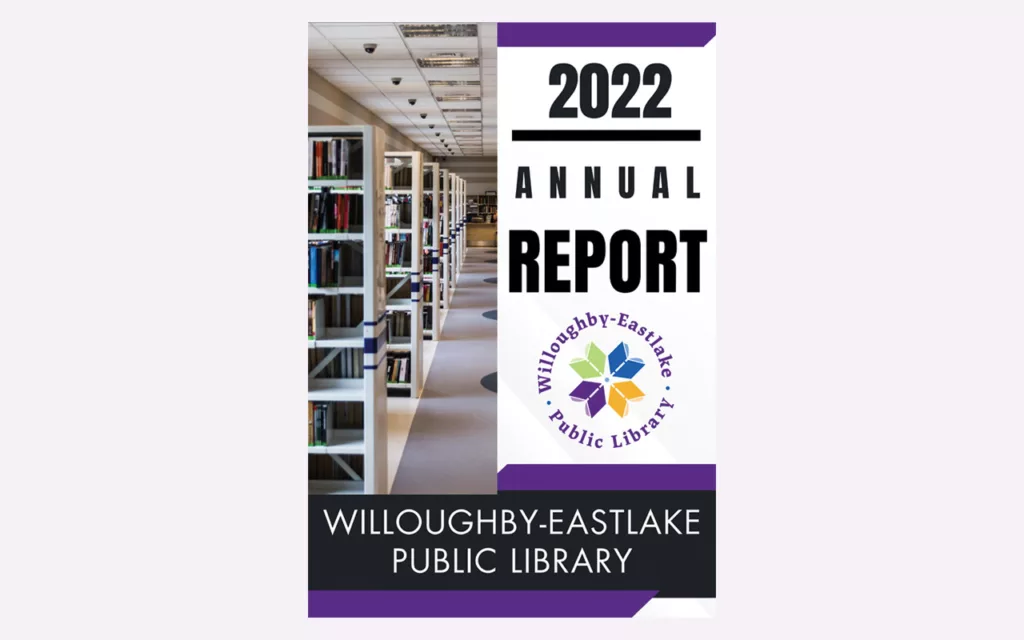 2022 Financial Report
Click on the image to the right to download a PDF of the full 2022 Annual Report.
Archive of Past Reports
An archive the Willoughby Eastlake Public Library's Annual Reports is available below. Each link is a PDF document that can be downloaded for your reference.