We're All Adults Here
Book Recommendations & Other Musings
by Carol Tuttle

Are you looking for normal? Books can do that.
I am ready for normal. I know normal is not realistic right now, so in times like these I am glad I am a reader. Reading lets me escape the tweets and replies and reality of a pandemic by opening a book. (I say this metaphorically, as I am often pressing an ON button or opening the Libby app rather than opening a book with paper pages). Today I am immersing you in good old book talk. There are some books I have read over the last couple of months that I recommend, and I am excited at the virtual author events Willoughby-Eastlake Public Library has scheduled for the next couple of months.
First the authors: In August we have Jim Ingraham (Mike Hargrove and the Cleveland Indians), Edward McLelland (Folktales and Legends of the Middle West; How to Speak Midwestern) and Tiffany McDaniel (I'll get back to tell you her book Betty later). In September, favorite local authors David Giffels (his new one is Barnstorming Ohio) and Derf Backderf of graphic novel fame are appearing, as well as best-selling author Christina Baker Kline (remember Orphan Train and A Piece of the World?). Local mystery author D.M. Pulley will give a talk about her new book No One's Home and visit with our Murder in the Hills Book Club on September 24th. It's easy to join in these events by registering ahead for each in our events calendar https://welibrary.evanced.info/signup/calendar and clicking the zoom link that will be emailed to you. You can also watch on Facebook Live, or watch the recorded talks on the library's Facebook page.
On to book recommendations- I mentioned Tiffany McDaniel and her book Betty. This novel is coming out on August 18, so we are lucky to have the author speaking with us less than two weeks after the pub. day! I read an advanced reader copy of Betty and was not prepared for how it grabbed me. Set in the Appalachian are of Ohio, this book handles tough topics and strong characters with beautifully lyrical writing. Based on the author's family, Cherokee mysticism is interwoven with family entanglements, dysfunction and coming of age.
The second book I have been recommending is Daisy Jones & the Six by Taylor Jenkins Reid. Written like a VH1 Behind the Music episode, this novel creates the inside story of the relationships in a fictional rock band during the 70's and 80's. Are you a fan of Stevie Nicks and Fleetwood Mac? I think this story will keep you reading. Do you want to discuss this with other readers? Join our online book club with the Delicious Discussions group on Monday, August 31 @ 7pm. Register here: https://bit.ly/3fMrggp
Finally, another reader on our Facebook #WEReaders (every other Tuesday evening) posted about the nonfiction book Hidden Valley Road: Inside the Mind of an American Family by Robert Kolker. If you like narrative nonfiction, especially with a medical basis, you will enjoy this book about a family with several brothers diagnosed with schizophrenia. A unique family story intertwined with the development of psychiatry and treatment of this disorder of the mind.
Carol Tuttle is the Collections & Digital Services Manager for the Willoughby-Eastlake Library System. She  is currently reading The Pull of the Stars by Emma Donoghue
Find This Title at the Library:
[su_divider top="no" style="double" size="1″ margin="5″]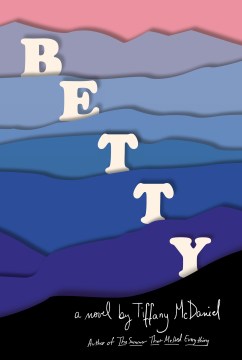 Betty by Tiffany McDaniel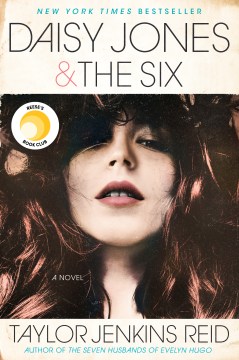 Daisy Jones & the Six by Taylor Jenkins Reid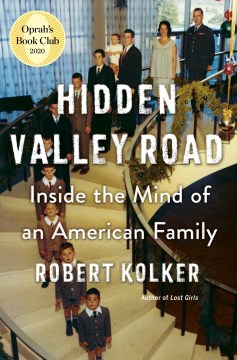 Hidden Valley Road: Inside the Mind of an American Family by Robert Kolker