We're All Adults Here
Book Recommendations & Other Musings
by Carol Tuttle


New Genre: Women Behaving Madly?
As a book selector for Willoughby-Eastlake Public Library, I am noticing a trend in both fiction and nonfiction books. I call them "Women Behaving Madly books". There are three nonfiction books being published this fall, and I wonder which will become the most visible on the talk show circuit. The first is Rage Becomes Her: The Power of Women's Anger by Soraya Chemaly coming out in Sept. This is billed as "A transformative book urging twenty-first century-women to embrace their anger and harness it as a tool for lasting personal and societal change." [Atria Books]. Then in October, Good and Mad: How Women's Anger is Reshaping America  by Rebecca Traister will be published. This title uses an historical approach, and "offers a glimpse into the galvanizing force of women's collective anger, which, when harnessed, can change history." [Simon & Schuster] In November, the triple threat concludes (or maybe not) with Fed Up: Emotional Labor, Women and the Way Forward by Gemma Hartley, "A rousing call to arms, packed with surprising insights, that explores how carrying "the mental load"—the thankless day-to-day anticipating of needs and solving of problems large and small—is adversely affecting women's lives and feeding gender inequality, and shows the way forward for better balancing our lives."
Women harnessing their anger into power was seen in the organized Women's Marches of January 2017. Three months later, The Handmaid's Tale television series premiered on Hulu. Margaret Atwood's novel, The Handmaid's Tale, was first published in 1985. I confess I have not yet read it, probably because I have not been a dystopian fantasy reader by habit. I mean, I read Bradbury's Fahrenheit 451 and Orwell's 1984 only as high school English assignments. Yet, The Handmaid's Tale has not been out of print since it was published 33 years ago. The novel has been rejuvenated by the creation of the television series, and libraries have had to buy fresh copies to meet the demand.
Then last month I received an Advance Reader Copy (a perk of being a purchasing librarian!) of Vox, a debut novel by Christina Dalcher that is coming out at the end of August. The publisher's description: "In an all-too-realistic near future, the government has placed a limitation on the speech of women and girls-one hundred words a day. The price for exceeding one's daily quota is a painful electric shock administered via the counter adorning each female wrist. How would you raise your daughter to be strong and independent? How would you teach your son to respect women? How would you react when your husband gently reminds you not to speak? If you had only one hundred words a day, what would you do to be heard?"
Written by a linguist, the novel delves into topics of the power of speech and government control. While a debut novel and perhaps not written by a seasoned fiction master like The Handmaid's Tale, fans of the television series will consider this book a sure hit. Believe me, if you read Vox, you will never look at your Fitbit the same way again.
Carol Tuttle is the Collection Services Librarian for the Willoughby-Eastlake Library System. She is currently reading  Warlight  by Michael Ondaatje.
Find These Titles at the Library
[su_divider top="no" style="double" size="1″ margin="5″]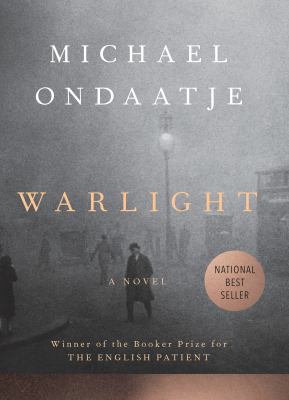 Warlight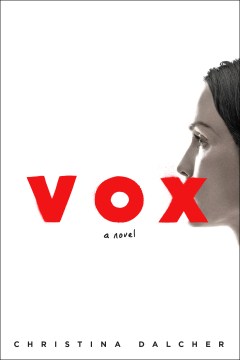 Vox
eBook: coming soon
eAudiobook: coming soon