We're All Adults Here
Book Recommendations & Other Musings
by Carol Tuttle

The holiday season has arrived, and we are lending many seasonal music CDs and DVDs from our library building collections. Are you aware that the "collection" of the Willoughby-Eastlake Public Library includes our digital collection of eBooks, audiobooks, movies and music available through hoopla? In the hurried days ahead, you will always have music, books or a movie at your fingertips by borrowing from hoopla: there is never a waiting list; if you see it, you can have it NOW! Log in with your WEPL library card and borrow. You can stream it on your laptop or computer, or download to the app on your phone or tablet to listen/watch/read anywhere.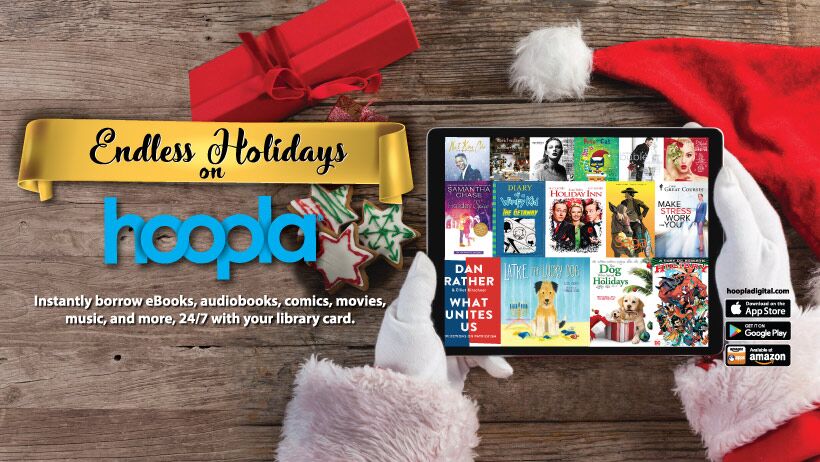 Where hoopla really shines for me this holiday season, is the MUSIC! I'm no music expert, but at this time of year, I love to have the mood set with Jingle Bells Rock and White Christmas. The Holiday category contains 1000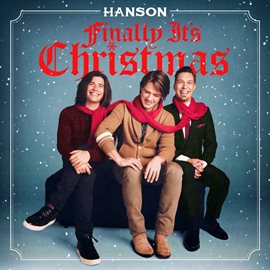 albums covering every musical genre and taste.  Music is checked out for 7 days, and can be downloaded to the hoopla app on phones and devices for offline listening. No ads, like some other streaming services. There are brand new 2017 releases like Finally It's Christmas by Hanson or Christmas Christmas by Cheap Trick and Ultimate Christmas by Frank Sinatra (it's amazing: how does he have a new release??). And plenty of old favorites like A Charlie Brown Christmas by the Vince Guaraldi Trio, Christmas Portrait by the Carpenters , A Bing Crosby Christmas and newer favorites like Christmas Cheers by Straight No Chaser, The Christmas Trilogy by Trans-Siberian Orchestra, and The Polar Express motion picture soundtrack. Are you a niche listener? Or looking for variety not heard on the holiday shopping playlists in stores? Hoopla has children's music, religious music, instrumental/classical, choral and Hanukkah music or Kwanza music. There's even a Polka Christmas Party album! One thing to keep in mind: Due to licensing restrictions, music albums can only be borrowed by each account 2 times in any 30-day period. That means if you fall in love with an album, plan accordingly so you can borrow it when you want it most during the holidays. 
There are also movies on hoopla . A search of holiday movies finds animated treats like Hanukkah Bear and Franklin's Magic Christmas for children, and adult dramas such as One Christmas starring Katherine Hepburn and Henry Winkler and A Cinderella Christmas, and there are television classics like The Andy Williams Collection.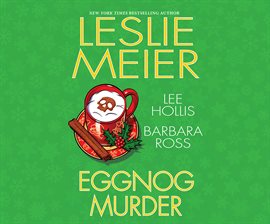 If you have had enough of the jingling tunes of the season and want to retreat back to reading, hoopla  has holiday eBooks for adults (including literary gems such as Christmas Classics: Holiday Tales from Louisa May Alcott or contemporary romance like The Christmas Cottage by Samantha Chase) and children (such as The Count's Hanukkah Countdown, Christmas Presents Kids Can Make by Kathy Ross or Christmas with Grandma by Frank McClanahan). Holiday audiobooks include Eggnog Murder by Lesie Meyer, described as "…three terrific tales of yuletide murder in coastal Maine…sparkly writing and emotional depth link this trio of holiday cozies."- Publishers Weekly, Starred Review. Remember: on your WEPL hoopla, if you see it, you can borrow it! No waiting!
Carol Tuttle is the Collection Services Librarian for the Willoughby-Eastlake Library System. She is currently reading In the Midst of Winter by Isabel Allende
Find These Titles at the Library
[su_divider top="no" style="double" size="1″ margin="5″]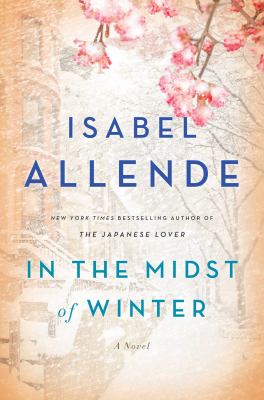 In the Midst of Winter