Our Children's staff keep current on all the new children's book releases. And, to help each other out, they write short reviews of new titles to share with each other. Now, we want to share them with you! All of these titles are staff approved and available in the Clevnet catalog. Happy Reading! Read past reviews here: https://bit.ly/3PLioLO
Miss Sam, Eastlake

I Am Stuck by Julia Mills                ★★★★★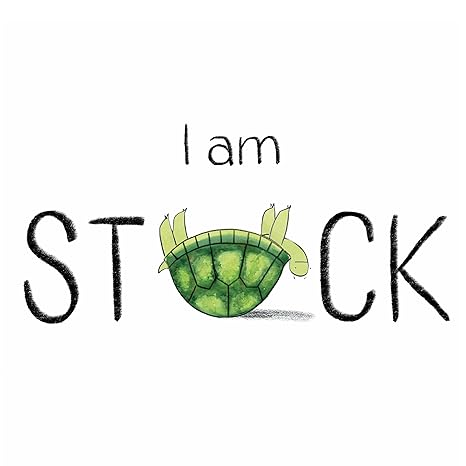 A turtle is stuck on his back and needs help. Just when he thinks all hope is lost, a friend comes along to ease his fears. A very sweet story of friendship that would be perfect for toddlers & preschoolers, especially since it practically invites listeners to try moving the way turtle moves to try to flip himself over. It may also be fun to have the participants learn some calming techniques in case they find themselves in a stressful situation.
Place hold: https://bit.ly/3SJlx24
Problem Solved! by Jan Thomas             ★★★★★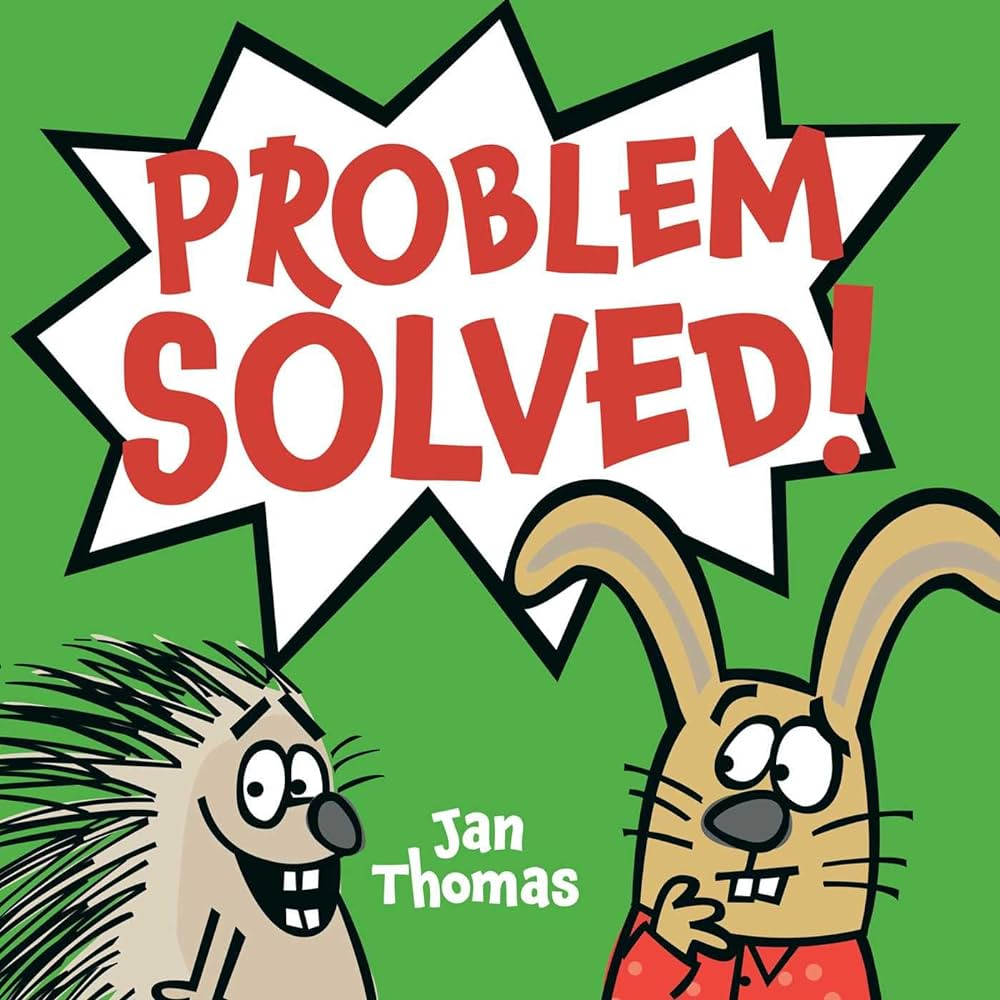 Jan Thomas is a master of fun, wacky stories, and this latest book is no exception! Rabbit has a problem, which is a messy bedroom. Lucky for him, Porcupine Pete is there to help. However, Pete's solutions are very questionable, and Rabbit finds himself needing to fix things quickly. This is a fantastic story to share with…well…everyone. It would also be fun to play a game afterward involving cleaning up and knowing what goes where. So much fun!
Place hold: https://bit.ly/3QPfMxk
Miss Rachael, Willowick
Grumpy Monkey Don't Be Scared  by Suzanne Lang          ★★★★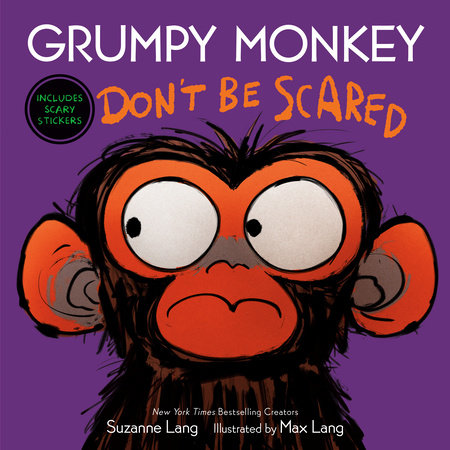 Jim Panzee and his friends go out to do some trick or treating on Halloween night. They soon discover how much scarier things look and sound at night. Together, they come across creatures such as a polecat and an aye aye that make them a little nervous. After getting to know these other creatures, they realize they can all come together to have fun and enjoy Halloween night.
Place hold: https://bit.ly/40FpQxc
Don't Let Pigeon Drive the Sleigh!  by Mo Willems           ★★★★★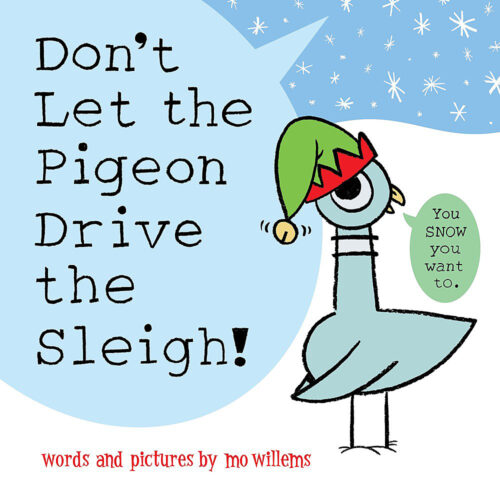 Pigeon is back and this time he wants to drive Santa's sleigh! He reassures the reader that it would be a Christmas miracle. He tries to convince the audience that he can wrap presents and eat cookies just like Santa. He is so excited to try until he comes across one of Santa's reindeer. He realizes instead of driving Santa's sleigh; he may be better off delivering Easter eggs like the Easter Bunny.
Place hold: https://bit.ly/46c7aX2
Miss Jennifer, Eastlake Library
Sometimes I Kaploom by Rachel Vail ★★★★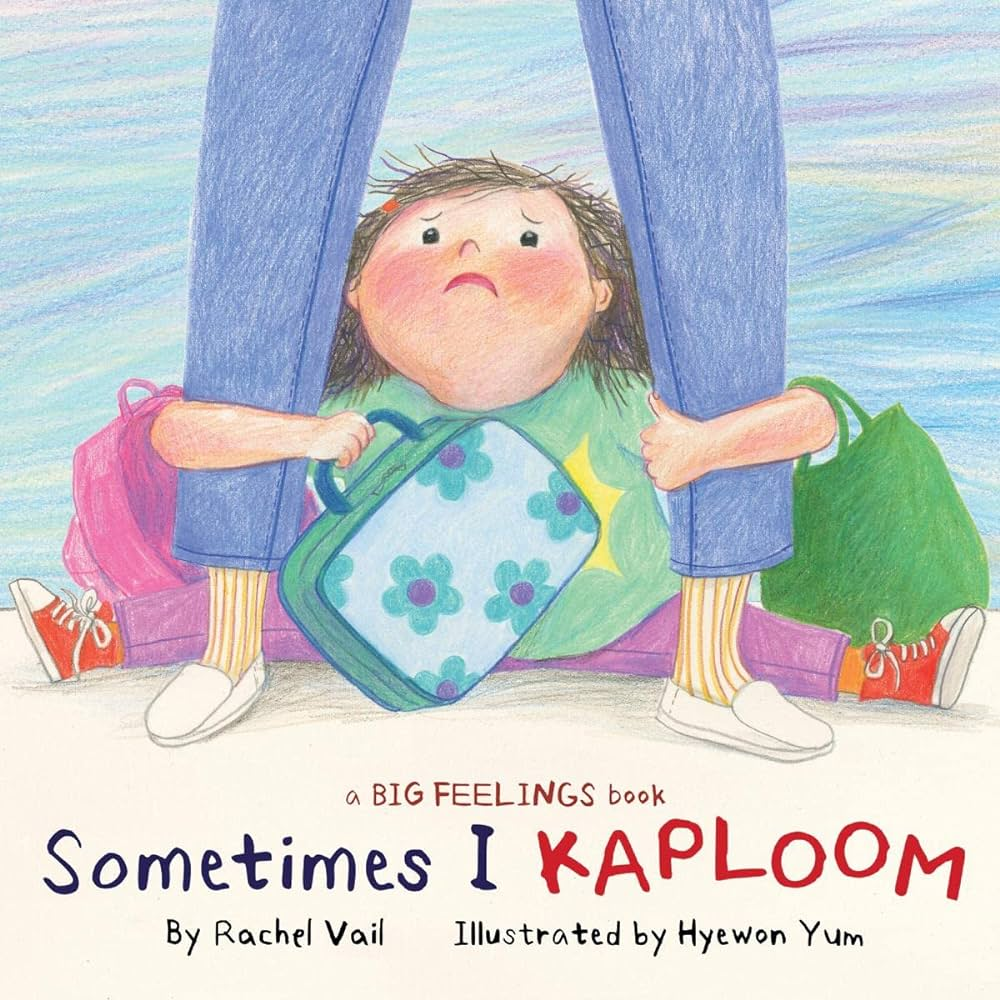 Katie is a really brave kid. She can do things like hide for a long time during hide and seek and not get too scared, she can climb high, she can try bites of good-for-you food, and most of the time she can hold in the tears and not grab her mother's legs when she drops her off at school, but some days she goes KAPLOOM. When she's upset, faces come close to hers and say things but she can't hear them, she feels like she's made of sparks, and even when her Mother tells her she always comes back, she needs her Mother to sit down with her and hold her and help her remember that you can be brave AND sad, be brave AND cry and be brave and scared. And even when you're kaplooming, you're still brave because you're trying. The author's note talks about when her son went to nursery school, and he used to cry every day at drop off and that it takes courage to name your feelings and feel them. You don't have to hold in your tears to be brave. Kids are still being brave even if they are having big emotions. 
Place hold: https://bit.ly/49FKcu
Pete the Cat Show-and-Tell by Kimberly & James Dean           ★★★★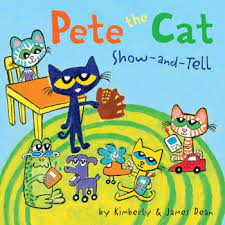 Pete the Cat is a favorite in our house, and I was excited to see a new Pete book this month. In this short and sweet story, Pete brings his dad's baseball glove to show-and-tell, it belonged to his grandpa, and he's excited to show his friends until he arrives and see that everyone else brought really cool toys that make lights and sounds, and he suddenly feels like maybe his glove isn't as cool as he thought it was. He talks to his dad about it and realizes that while it doesn't light up or play music or do any cool tricks, it does remind him of all the fun he's had with his dad, and nothing is cooler than that. When he brings it back the next day and tells his friends about all the groovy memories of playing catch and how it belonged to both his dad and his grandpa, his friends think that is pretty awesome. I love the message that it only matters what YOU like, not whatever else likes, that's what being cool is all about. 
Place hold: https://bit.ly/3uaD1Kj
Miss Danielle, Willoughby Hills
Snail and Worm, Of Course by Tina Kugler ★★★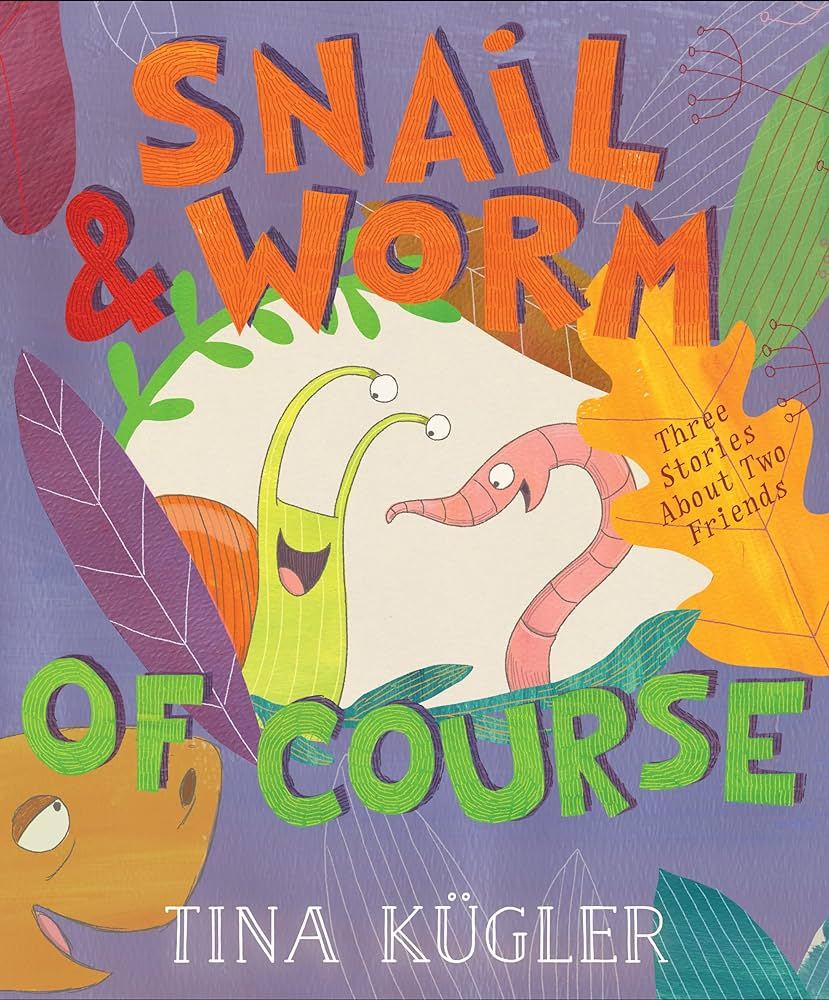 Snail and Worm are the main characters of this cute First Readers story collection. They are great friends who always support each other with cheer and humor. The text is easy to follow, and the illustrations are super cute! Great for any curious first readers.
Place hold: https://bit.ly/47Al5r3
The Red Jacket by Bob Holt ★★★★★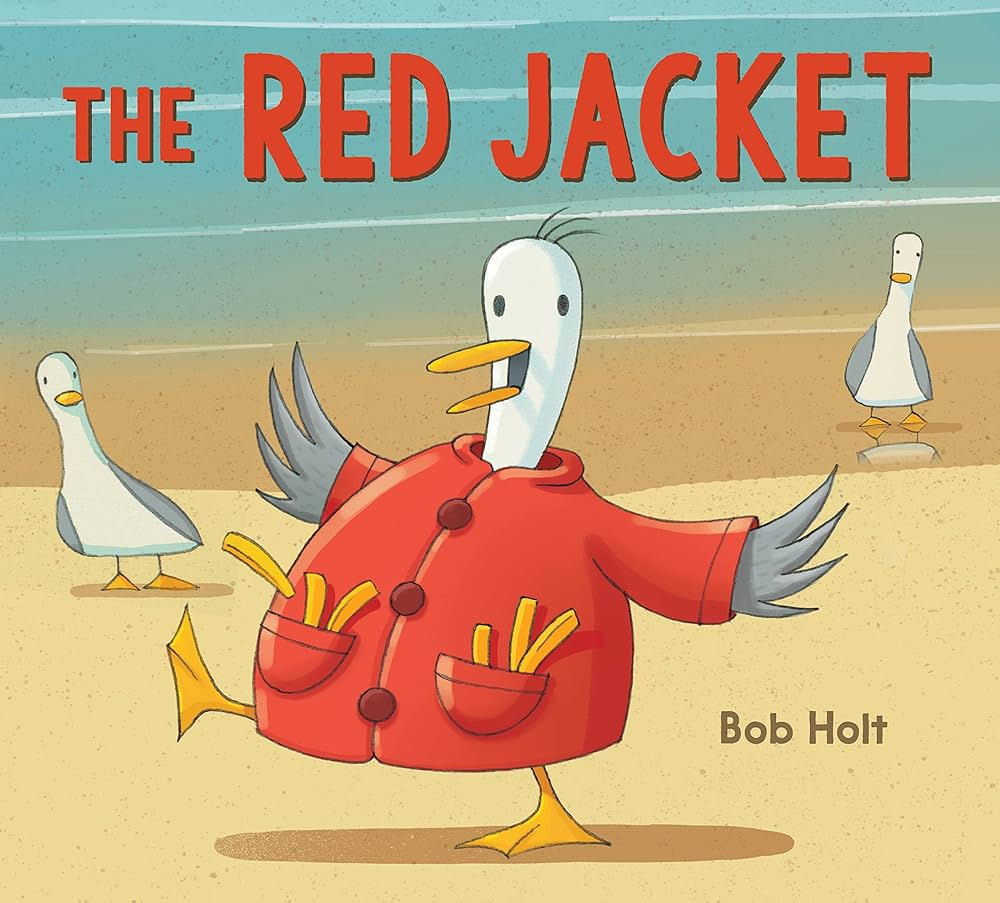 What a cute story! Bob is a seagull who doesn't feel cool until he is gifted a swanky red jacket. It makes other animals notice him and it gives him great confidence. But one day, a big wave causes him to lose his jacket! With the help of his friends, he gets it back and learns all about fitting in and making new friends. The illustrations are vibrant, and the story will make you chuckle.
Place hold: https://bit.ly/3FjpiTZ
Miss Cara, Willoughby
Ethan and the Strays by John Sullivan             ★★★★★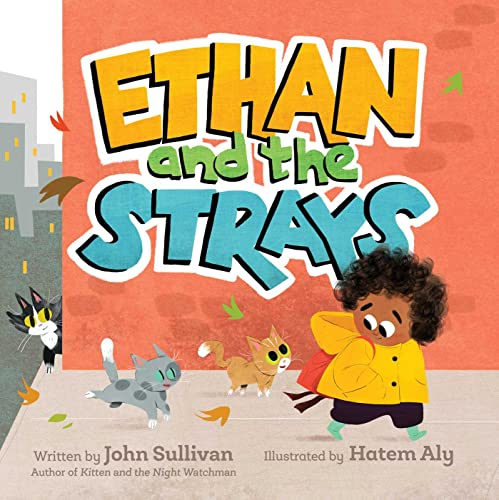 This is a picture book that slyly sneaks in information for kids. Ethan and his brother Sam pass stray kittens every day on their way to school. Ethan wants to care for them, but Dad says no pets. Ethan and Sam pass an animal clinic that advertises a "Trap-Neuter-Release" program, and the kids trap the kittens, and the vet neuters them. Along the way, Ethan and readers learn what it means to neuter kittens (in an age-appropriate way) and how to safely care for stray animals. One particularly friendly kitten is finally allowed to be taken home as Ethan's pet. An author's note in the back includes information about how to care for stray animals in a safe way. 
Place hold: https://bit.ly/3ujgPxJ
Chip by Federico Gastaldi           ★★★★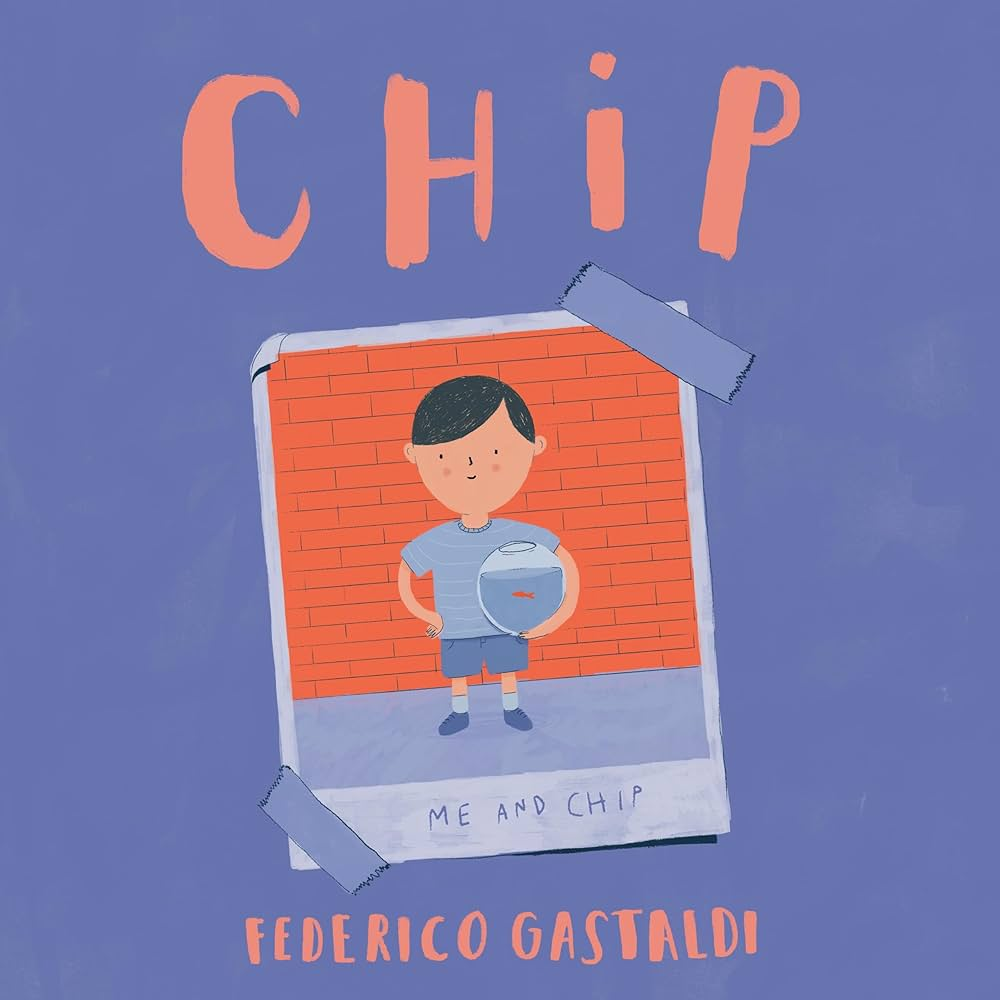 Chip is the pet goldfish of Atticus. When Chip dies, Atticus has a hard time understanding what happened to him. Several loved ones try to explain in terms that confuse Atticus – he can't understand what a "better place" could be for a beloved pet than right with him. As time passes, Atticus remembers the fun they had together and realizes that even though Chip is gone, he still has memories of Chip. A perfect introduction to the grief of losing a pet, in terms young children can understand.
Place hold: https://bit.ly/47AqnTh
Miss Khin, Eastlake
Always Sisters by Saira Mir  ★★★★★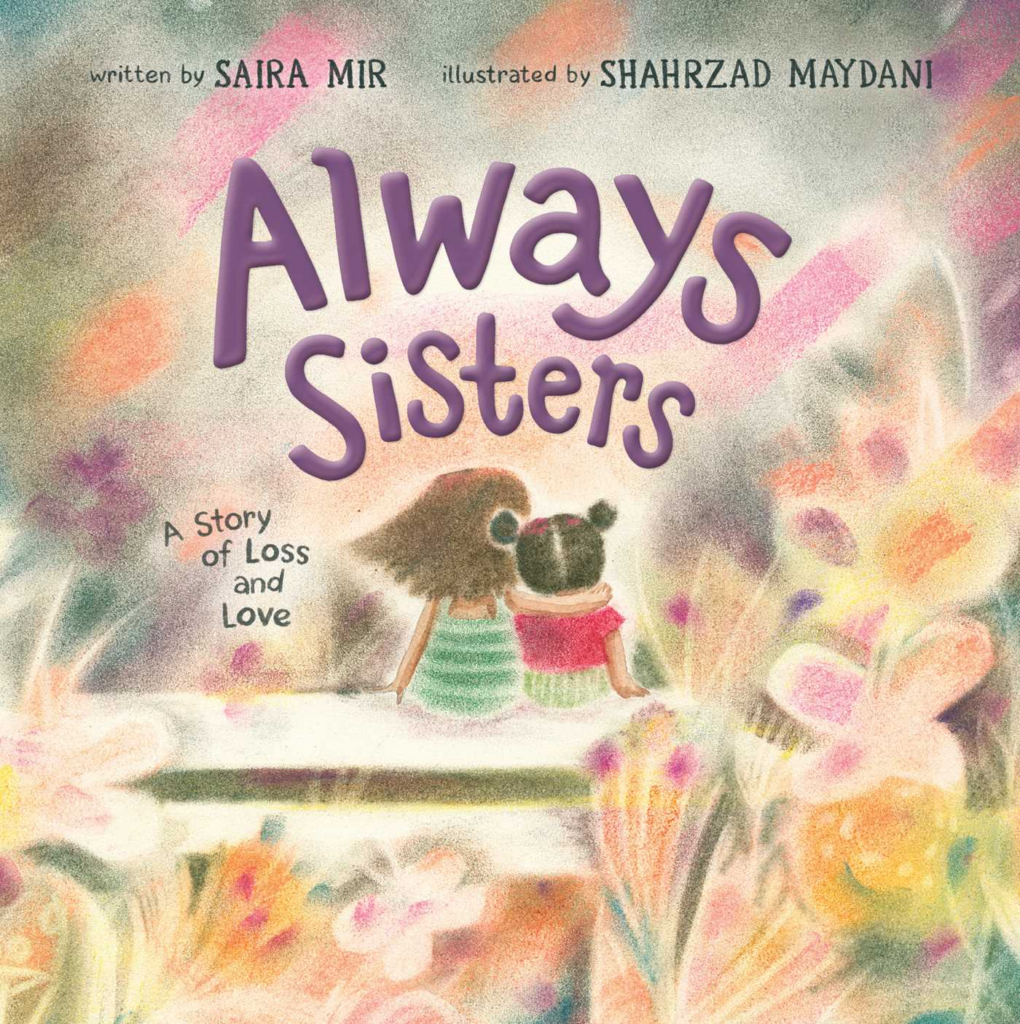 This is a story about how to overcome the difficulties of losing a sibling. A girl named Raya is so excited to have a baby sister even though she already has a little brother named Samir. Her mom is expecting, they name the unborn baby Nura, which means "beautiful light" in Arabic. Raya is eager to welcome her baby sister and thinking of many things they are going to do together when Mama brings Nura home. But one day, Mama told the family the bad news that Nura won't be coming home. Raya is confused and sad. The family and the school counselor encourage her to share her sorrow with her classmates. The kids share their experiences of losing their loved ones, and Raya feels better even though she still misses Nura. This is a good book for young children learning how to cope with the grief. There are nice illustrations too. 
Place hold: https://bit.ly/3SI5aTc
Challah Day! by Charlotte Offsay         ★★★★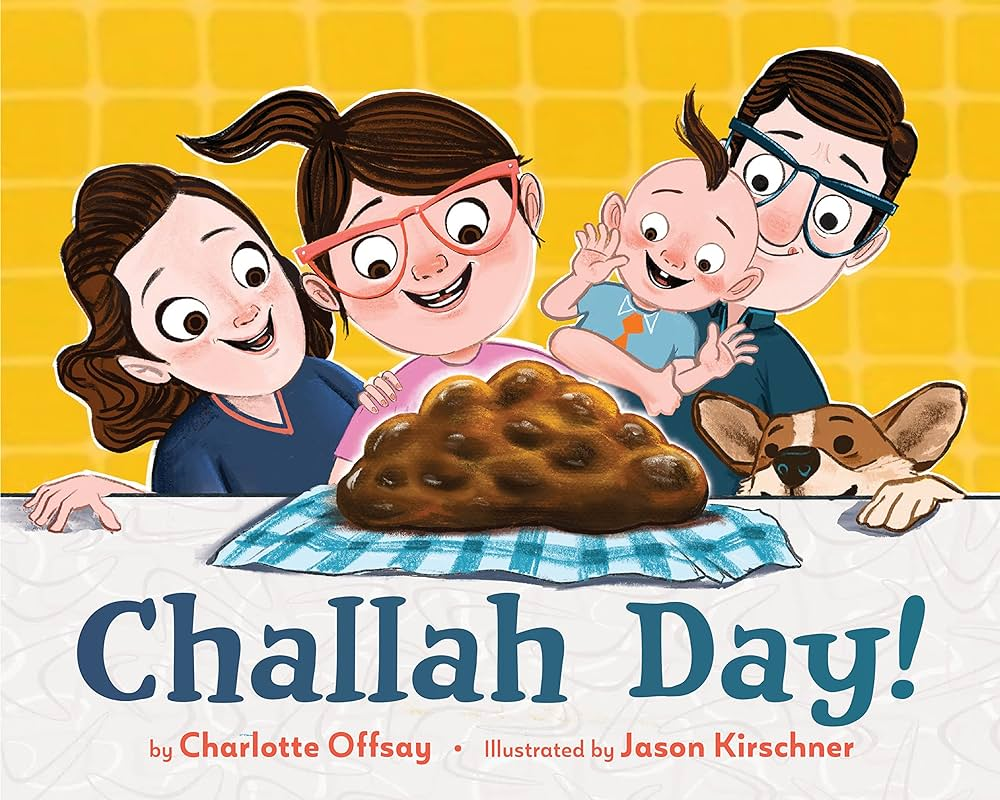 The story is about a Jewish family that bakes challah and shares it with the grandparents at dinner time to celebrate the day of "Shabbat". Children can get a glimpse into food and family traditions. The rhyming words and the illustrations are lovely. 

Place hold: https://bit.ly/3Qzq8ks
Miss Diane, Willowick
Bunny & Tree by Balint Zsako           ★★★★★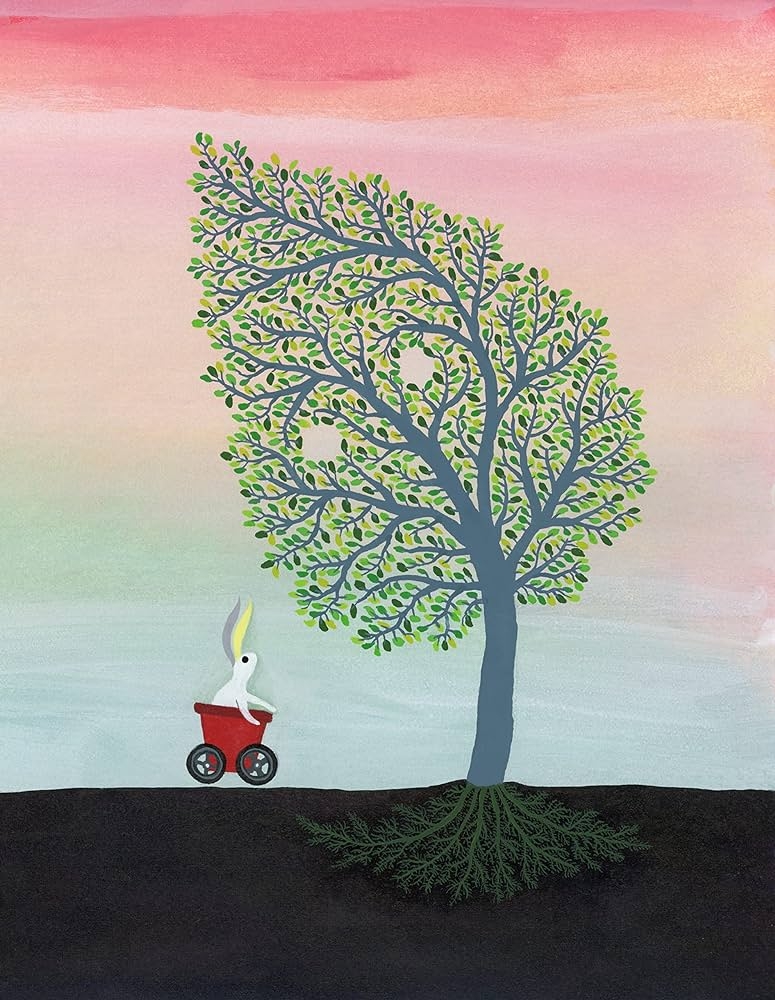 This wordless book, told in nine acts, tells the story of friendship between a tree and a bunny. When threatened by a ferocious wolf, a group of bunnies scatter. Our main character seeks refuge behind the tree. The tree transforms into the head of a ferocious wolf, scaring the wolf away. The bunny wants to find his friends, but the tree is rooted. So bunny digs up the tree and uses a cart to transport it. Many adventures later, the bunnies are reunited. In the epilogue, the tree sends out many seeds, and new trees take root. The final spread shows trees, bunnies, butterflies and flowers all happy together. While some children will be mesmerized by this enchanting tale, I believe many will find it difficult to work through the very long story. 
Place hold: https://bit.ly/47e2yAV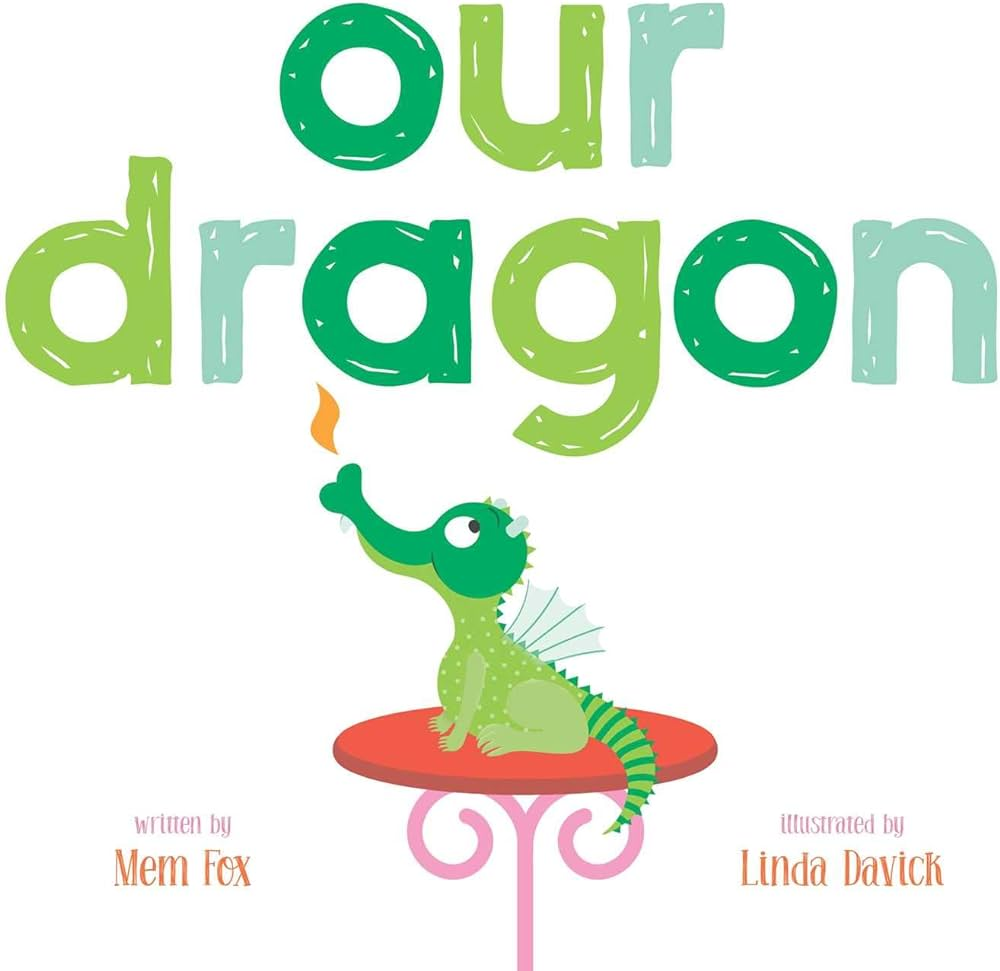 A delightful picture book about acceptance and unconditional love. The parents adore their new baby dragon but are understandably concerned about his occasional outbursts of fire. They talk to him about fire safety, and the little guy tries really hard to not create fire; it just happens…when he's tired, or hungry, or even just playing. His parents reassure him that accidents happen, and they still love him. This would be an excellent book to share with older children after a new baby comes along. 
Place hold: https://bit.ly/3MKRxyW