These blog posts give our community a chance to better know their friendly Willoughby-Eastlake Library employees. Meet Izzy Ziemak, Adult Services Librarian at Willoughby Public Library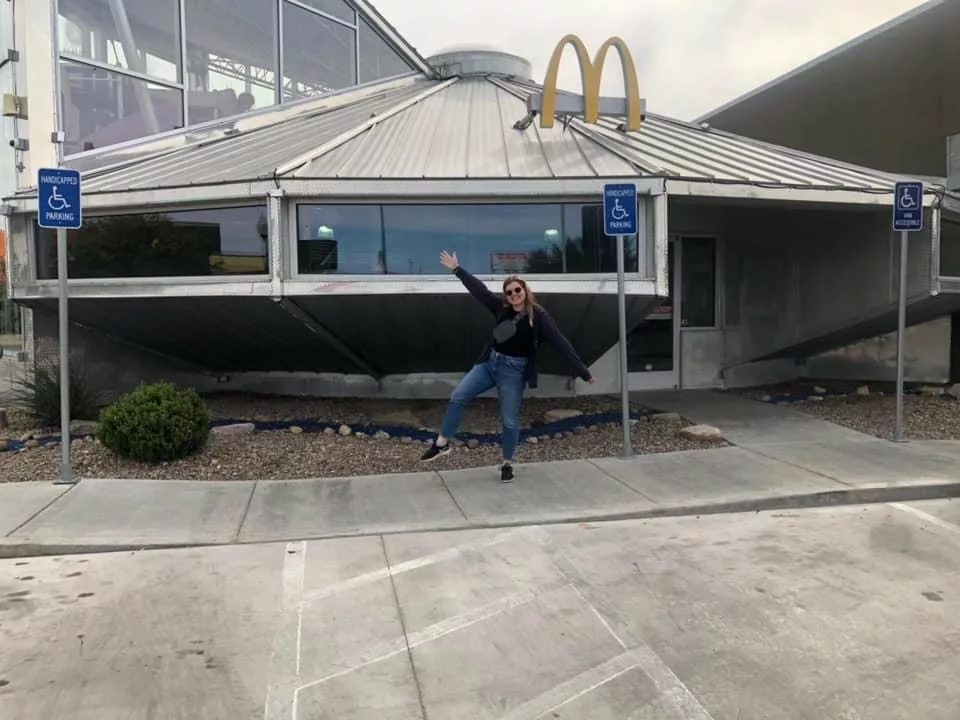 Why do you love libraries? What is your earliest library memory?
As a society we deemed that access to information is a public right for everyone. I love that libraries started out as a place to store and share information, but they have grown into so much more. Libraries are creating a space for themselves today as a place to still have access to information but to also create with maker spaces, having a library of things that could help or entertain patrons, and having public Wi-Fi access, which is pivotal.
My earliest library memory is attending storytime. My mom would take me to every storytime our local public library offered because she wanted me to enjoy reading as much as her. We were even featured in the local newspaper once about the library's storytimes!
What do you like to do in your free time?
I am a big movie fan. I am currently watching all of the Oscar Best Picture Winners starting from 1928, I am now starting the 1950s. All of the movies have been available through the library.
To see our video streaming options, click this link: https://bit.ly/45chwq1
I also love to travel and I am trying to get to all 50 states by the time I'm 30. I have 10 states left and four more years. The 910s in the nonfiction section is a great place to start mapping out your trip and I'll be using them for my upcoming trip to Nevada and Arizona this fall.
To check out travel guides, click this link: https://bit.ly/3P2JSO8
What is your favorite quote, passage, or piece of advice, and where did you read or receive it?
"Things do not change, we change." – Henry David Thoreau
My junior year of high school we went to Boston and we visited Walden pond after of course reading Walden. Like the quote, Walden pond did not change; it was the same as it was when Henry David Thoreau was there, but society has changed. Change is constant and change is scary but we are evolving everyday, which can lead to exciting chances.

To check out Thoreau titles, click this link: https://bit.ly/44gBwGM
What is a library "hidden treasure" that you want patrons to know about or know more about?
The library apps! I love Libby, Hoopla, and Kanopy. There is so much access to digital materials that sometimes you can immediately borrow. Whenever I meet new people and they learn that I work at a library, I always tell them about these free resources they can have on their phones, tablets, and TVs.
What are you currently reading?
I just read Vern, Custodian of the Universe by Tyrell Waiters. It's a graphic novel and the illustrations are just phenomenal!

To place a hold on Vern, Custodian of the Universe, click here: https://bit.ly/47zHfun
A romance series I really got into this year is The Edens by Devney Perry. The first book is called Indigo Ridge and it follows a family in Montana. It has all the best romance tropes throughout the series. The last book in the series releases in December and I can't wait.
To check out this series, click here: https://bit.ly/45elKxE