These blog posts give our community a chance to better know their friendly Willoughby-Eastlake Library employees.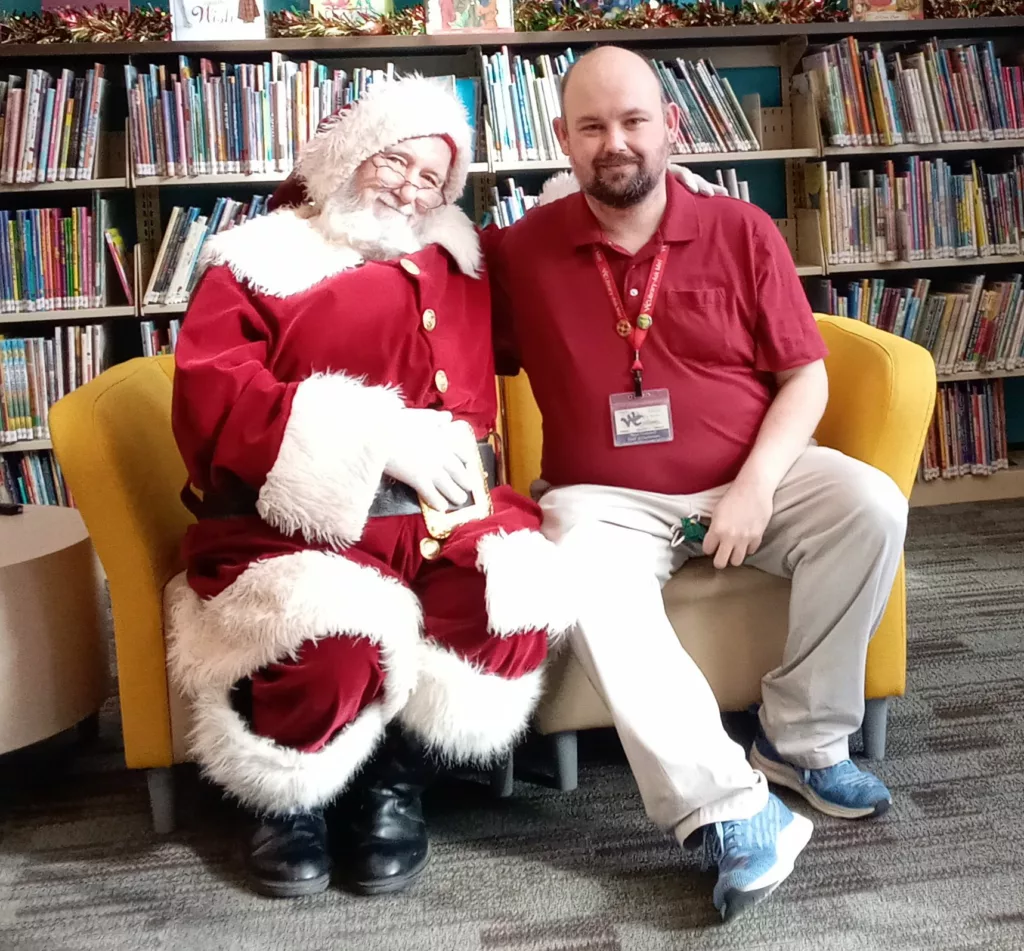 Meet Brian Campbell (to the right of Santa Claus), Assistant Manager at Willoughby Public Library
Why do you love libraries? What is your earliest library memory?
I love libraries because they allow me to follow any path my mind decides to wander down. If I hear about an author or musician who is new to me, I can most likely find their work at the library. The Clevnet system has such a wide-ranging collection that I have very rarely been disappointed when I have gone looking for something.
My earliest library memories are of when the Willowick branch was temporarily housed at Shoregate Shopping Center. My mom used to take me once a week and I would pick out as many books as she would let me. I would take the books to my grandmother's house and work on learning to read. My memories of learning to read are very tied to my maternal grandmother and they are very special to me.
What do you like to do in your free time?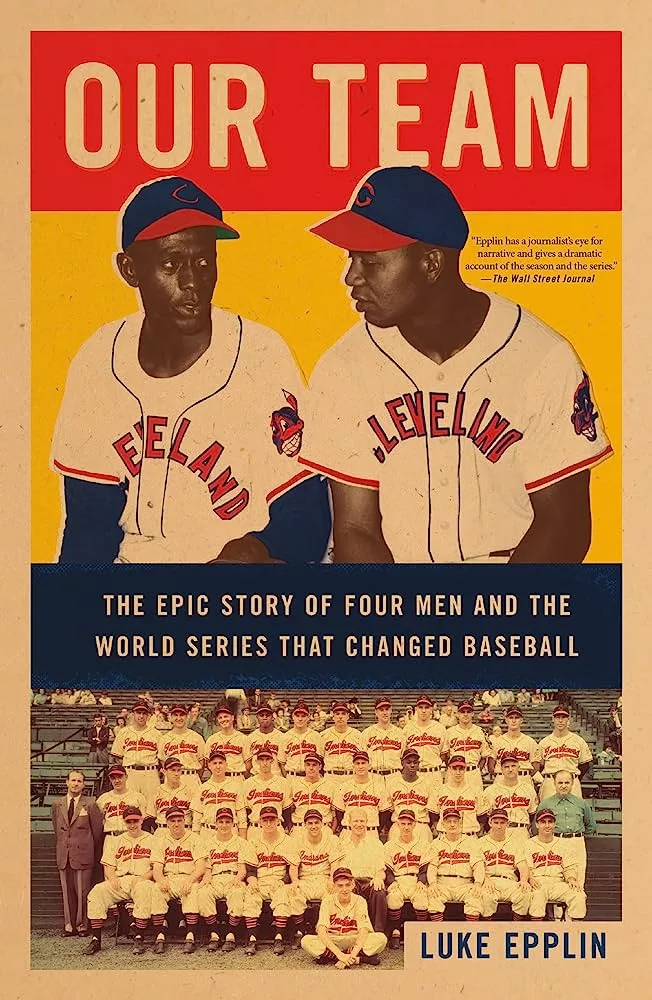 I spend a lot of my free time watching Guardians baseball games and reading comic books. My favorite book about Guardians history is Our Team by Luke Epplin. We have it available through Hoopla, Overdrive, and in print. And my favorite superhero is Wonder Woman, whose titles we have available in every format you can imagine.

Check out Our Team here: https://bit.ly/3JPf6Fj
What is your favorite quote, passage, or piece of advice, and where did you read or receive it?

"If you don't want me to throw it, don't call it." – Joe Burrow

"If you're loved by someone you're never rejected, decide what to be and go be it." – The Avett Brothers
Check out The Avett Brothers on Hoopla here: https://bit.ly/3NFj5oZ
What is a library "hidden treasure" that you want patrons to know about or know more about?

Our staff. I have never met a group of people as engaging, empathetic, and driven as our staff. But in order to pick something different I'll say that our passport services should be more widely known. Those same caring people I mentioned before take a process that can be confusing and overwhelming and make it easy and patron-friendly. I cannot recommend our passport services highly enough.
Learn more about our passport services here: https://bit.ly/3O1WYtl
What are you currently reading?
I am currently reading American Gods by Neil Gaiman, on Libby, and will always recommend The Immortalists by Chloe Benjamin and The Art of Fielding by Chad Harbach.
Check out American Gods on Libby here: bit.ly/3NBNftk