We're All Adults Here
Book Recommendations & Other Musings
by Carol Tuttle

I audio. Do you? Confessions of a transliterate reader
Looking for a great book on audio? Try The Listen List, a librarian-curated list of outstanding audiobooks each year since 2012. The book descriptions in this list include "Listen-Alikes", so when you love one title you get a chance at listening to another one you will love.
This year's titles include:
The digital age has led to a new term: transliteracy.  In the library world, transliteracy directly relates to the ability of our patrons to access and enjoy an author's works through multiple formats including print, audiobook on CD, eBook and eAudio. The power of transliterate reading is hard to resist, and convenience is a huge draw. The choice of formats means I can start listening to a book in my car and continue with my hardcover copy when I am at home. I can garden and "read" with my iPhone on and earbuds in, and then turn on my eReader when I return to the couch, picking up the story where I left off.
Digital, downloadable eAudiobooks are currently the hottest format in publishing sales (Publishers Weekly). While plenty of library users still check out audiobooks from our library buildings, fewer households or cars have the CD players needed and fewer books are available on CD. Increasingly our patrons grab digital audiobooks on download from our online/app services.  Smartphone and tablet devices now make OverDrive's Libby or Hoopla the ideal source for Willoughby-Eastlake Public Library listeners. It's free with your library card! From home or anywhere.
Listen and learn. Listen and laugh. Listen and love it.
Carol Tuttle is the Collection Services Librarian for the Willoughby-Eastlake Library System. She is currently reading The Overstory by Richard Powers.
Find This Title at the Library
[su_divider top="no" style="double" size="1″ margin="5″]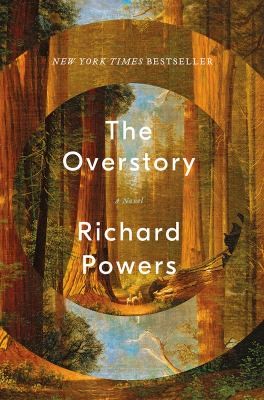 The Overstory