We're All Adults Here
Book Recommendations & Other Musings
by Carol Tuttle



Character switch: How did I become 

Marmee

?
Have you returned to books you read years ago to see how age and experience have altered their value for you? Has their impact changed? Do you find other meaning from their stories now?
I just watched the newest film version of Little Women from BBC/PBS that aired this spring. The classic novel has managed to tap into the spirit of readers since its publication in 1869 (and you can vote for it as your favorite in The Great American Read here!). As a pre-teen reader, Little Women by Louisa May Alcott was one of my favorite books. While reading, I envisioned myself as the literary Jo: strong and willful, intelligent and practical. This spring, I found the story I expected in this "true-to-the-book" newest mini-series. What I didn't expect was to find myself most empathizing with Marmee, of all the characters! From my vantage point when I was a child, Marmee was the loving mother who keeps the household running as the girls spin around and off into their futures. From my vantage point now, as a mother of adult daughters and beyond the point of dreaming about what I will be when I grow up, I recognize in Marmee the restraint it takes for her to balance her own wishes with her family's, her strength at allowing her daughters to grow even as it means her own life in some ways becomes smaller, and her prioritizing her husband over her daughters when circumstances arose. Yes, I shed a few tears watching this film.
Then I recently re-read the childhood favorite book, A Wrinkle in Time by Madeleine L'Engle. The film version was coming out, and I wanted to remember the book before viewing the new film. One of the biggest literary influencers in my early life, A Wrinkle in Time features the strong young character Meg who bravely faces evil forces to rescue her scientist father. Before returning to this book as an adult, I wondered if Meg would still resonate, or if I had aged into the role of her parent?! The book seemed much simpler when I read it now. The brother/sister bond and the emphasis on intellect was impressive. But Meg is still the character I want to be! I still connect with her, even as an adult. And I nostalgically wish I had taken to heart Meg's resilience when I moved from the pre-teen to teen years. Would it have made middle school less bruising to the psyche?
One of the charms of fiction is that it can continue to speak to us in different ways throughout our lives, even as our perspectives and needs change with the years. My next re-read, you ask? Gone with the Wind by Margaret Mitchell. I may find that Scarlett O'Hara is no longer my character and I have now turned into her mother. As admirable as Ellen O'Hara was in the eyes of her family and Margaret Mitchell, I am not ready for that role. Fiddle-dee-dee!
Carol Tuttle is the Collection Services Librarian for the Willoughby-Eastlake Library System. She is currently reading  Lincoln in the Bardo  by George Saunders.
Find These Titles at the Library
[su_divider top="no" style="double" size="1″ margin="5″]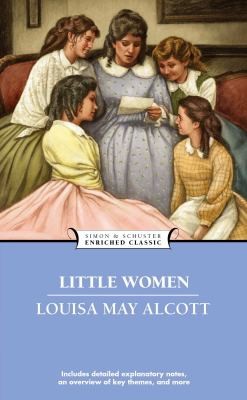 Little Women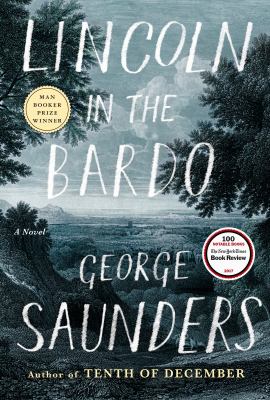 Lincoln in the Bardo