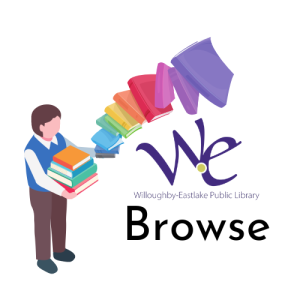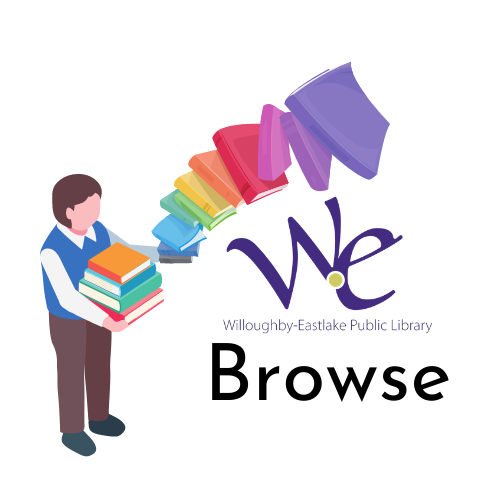 A New "Personal Librarian" Service from Willoughby-Eastlake Public Library!
W-E Browse replaces and enhances the experience of browsing when in-library browsing is not available. Our librarians and reference staff are trained to help you select materials, and we're excellent "personal browsers" when you're unable to enter the library!
How does it work?
You'll answer questions about your tastes, the type of materials you want, how many items you want, and when you want them. Then WEPL librarians will go out into the stacks, find the best items that are available that day, and check them out for you. If you like, we'll call you before checking the items out, to be sure our selections work. Or we'll surprise you!
When can I get my items?
Since an important part of browsing is that you get the items you pick out right away, W-E Browse items requested before noon can be picked up or delivered same day!
What about kids/teen items?
Home with your school-age children while schools are closed? We'll specially select a pile of fresh materials to keep them busy, and maybe buy you a few hours of reading time in the process!
How do I start?
To start the program fill out the appropriate form below!