Find Books & More
Search the online catalog:
---
New Releases
Click on the links below to view lists of upcoming releases. Please print and return the completed lists to a member of our reference staff. We will automatically place a hold on the newest books & DVDs of your choice.
September 2016 Movie Request Form   |   September 2016 Book Request Form
October 2016 Movie Request Form   |   October 2016 Book Request Form
---
Our Digital Download Services
Download eBooks and audiobooks & stream video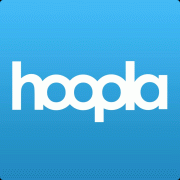 Stream popular movies, music, audiobooks, & graphic novels.
Full access to the New York Times is available at all of our library locations. Browse NYTimes.com using a library computer or connect to the Wi-Fi with your smartphone, tablet, or laptop.
Search for articles in over 3,000 reference ebooks
Interested in our Digital Download Services but don't have a library card?  Click here to sign-up for our eCard.
---
Circulating Technology
Check out video games or Retroduos from our library.
Check out a Samsung Galaxy Nook Tablet, Launchpad, or hotspot from the library.
---